Jackson Support Local Children's Sports Teams
Jackson are immensely proud of the local involvement many of our employees have with schools and not-for-profit youth sports clubs. Generally, our support orientates around sports kit, but it doesn't always end there. Here are some updates from a few of the teams we support.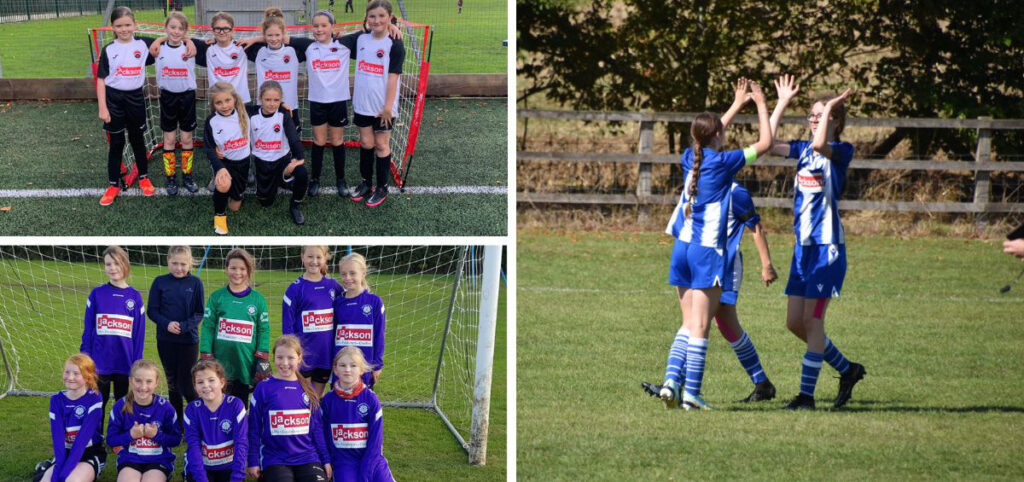 Folkestone Invicta FC Under 13s
Folkestone Invicta are top of their league at the moment and are enjoying their Jackson kit. While they lost 3-2 in a cup match in late January, they're still in top place.
Bishopthorpe White Rose Junior Girls
The Bishopthorpe White Rose Junior Girls Football team are doing amazingly well, and showing improvements every game. Scorelines are very tight in the league, and as they are the only club in York with two teams at this age group (U12 playing 9v9) they are very proud to be competitive in both.
Parents say that the girls are a joy to watch, and they continue to be amazing ambassadors for the club and Jackson Lifts.
Pontypridd United Girls U9s
The Pontypridd United Girls U9s recently travelled to a World Cup festival in Cardiff. The girls played 4 games against very tough opponents and came away with 3 wins and 1 loss.
Coaches say that's the best performance the girls have given. They all had big smiles and plenty of fun.
Shefford Saints Whites U15s Girls
The Shefford Saints Whites U15s Girls Football team currently sit at the top of their division. With one game to go, a win will secure the title for the girls.
They are also unbeaten this season and are currently the top scorers in the league. Not only that, but they have let in the lowest amount of goals.
Jackson Lifts are proud to sponsor the kit for young sports teams. We look forward to seeing how the rest of the season goes for them all, and we wish them the best of luck!